TOWER OF THE SUN

"Tower of The Sun" is the most famous monument in Osaka, Japan. And this monument is Taro Okamoto(1911-1996)'s great masterpiece. "Tower of The Sun" was made as a symbol of Osaka Expo 1970, and about 30 years past from Expo , this tower is still so great and eccentric.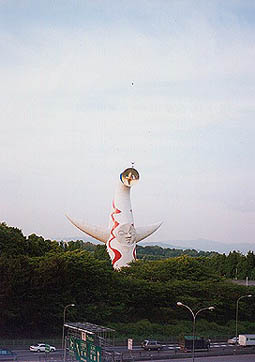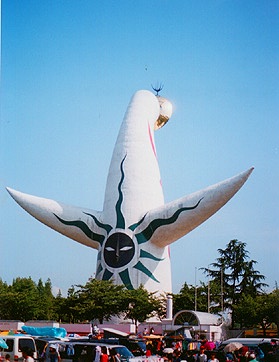 Height : 60m
Diameter of body : 20m
Length of arms : 25m

---
Prototype model
1/50 scale prototype model was made in 1970.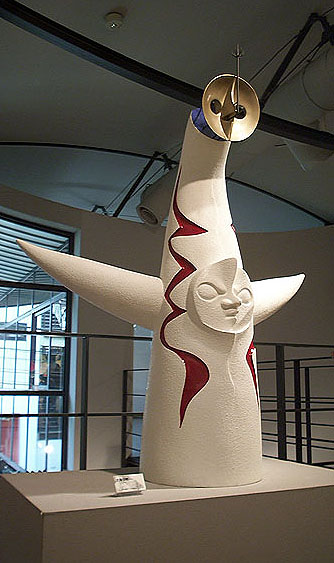 This model is often displayed at "Taro Okamoto Museum of Art, Kawasaki" or "Taro Okamoto Memorium Museum".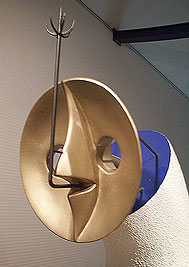 Sun of the Future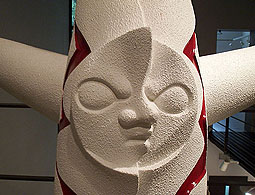 Sun of the Present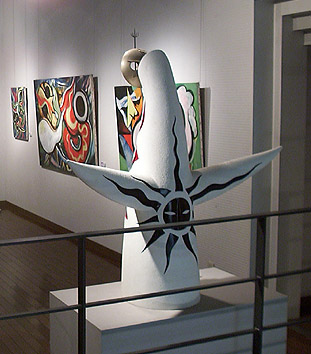 Sun of the Past
---
Repair
from Nov.1994 to Mar.1995
Before

1990

1990
Reparing

Nov 1994

Nov 1994

Feb 1995
After

May 1998
---
Taro Okamoto's Grave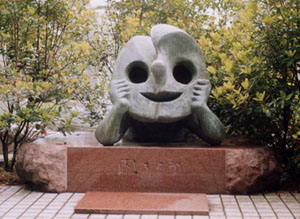 at Tama cemetery, Tokyo.
---
link
---

back